Welcome to the USNA Parents Club of Maryland
On behalf of the USNA Parents Club of Maryland, Welcome! The Maryland Parents Club has a long history, and after a short period of inactivity, the MDPC is excited to be back on the scene with lots of great events and support for both our Mids and our Maryland Families! USNA Parents Clubs are a great place get information, advice, and connect with others who are navigating the amazing, and sometimes challenging path of parenting a Midshipman. Being in Maryland also gives us great opportunities. We are currently working on many plans and projects and will be sharing them here as well as on our Facebook page. The website is currently a work in progress and will continue to be updated. Go Navy. Beat Army.
Follow Us on our Facebook page for more information and exciting events.
A Message From Our President:
Hello! My name is Nancy Davis and I am so excited to be part of this amazing Club supporting our Mids, parents, and sponsors! In the few short months since we restarted the Club, we have welcomed over a hundred members. Whether you are a current or past family member, alumni, sponsor parent, community member, or business partner, we welcome you. We especially look forward to welcoming the Class of '26 as you start to get your acceptance letters. (Save June 12th for our Welcome Picnic!)
I am also excited to be working with my MDPC Board and the many others who have stepped up to help with our activities and planning for the future of the Club. We love our volunteers and hope you will consider bringing your skills to our team. But most of all, we want to support you, your Mid, and our Naval Academy community.  If you see me at a USNA event or in the greater Annapolis area, please introduce yourself. I always welcome the opportunity to meet our MDPC members and friends!
-Nancy Davis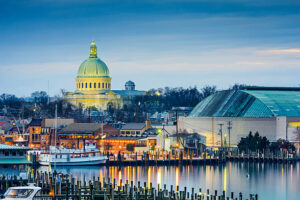 Club Calendar
May 2022
M
T
W
T
F
S
S
1
2
3
4
5
6
7
8
9
10
11
12
13
14
15
16
17
18
19
20
21
22
23
24
25
26
27
28
29
30
31