Welcome to the USNA Parents Club of Maryland
This website is no longer monitored.
Please click here to be redirected to our new site!
On behalf of the USNA Parents Club of Maryland (MDPC)—Welcome! The Maryland Parents Club is here to support all Midshipmen and their Parents, with an emphasis on Maryland Families.
Parents of current Mids, Fleet Parents, Sponsor Families, Extended Families, and Maryland Businesses and Community Members are all welcome! This club is organized under the umbrella of the Naval Academy Foundation/Alumni Association in support of the mission of the United States Naval Academy.
USNA Parents Clubs are a great place get information, advice, and connect with others who are navigating the amazing, and sometimes challenging path of parenting a Midshipman. And being in Maryland allows us to support the entire Brigade-we love that!
Go Navy! Beat Army!
Follow Us on our Facebook page for more information and exciting events.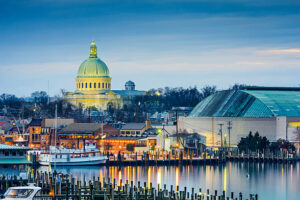 Club Calendar
December 2023
M
T
W
T
F
S
S
1
2
3
4
5
6
7
8
9
10
11
12
13
14
15
16
17
18
19
20
21
22
23
24
25
26
27
28
29
30
31